Greenroom were instrumental in amplifying the results of our major Women in League campaign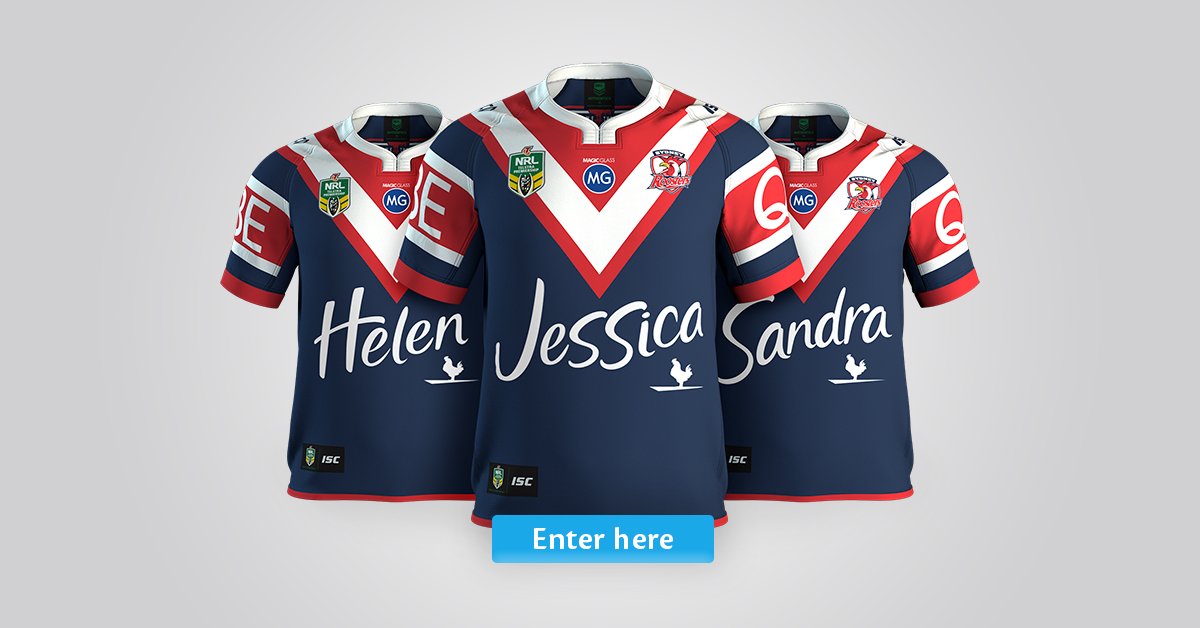 Our Involvement
As the major partner of the Sydney Roosters since 2010, Steggles planned to launch their biggest activation with the Club in 2017. Throughout their first 6 years of the partnership, Steggles had huge brand awareness and needed to find a way to fully quantify the positive engagement with their brand from the NRL audience.
With a number of match day activations within the Steggles Family Room focusing on fan engagement, supported by weekly Charity Nest activity – Greenroom worked with the Steggles team to structure their digital entitlements to focus on data capture and lead nurture through the amplification of engaging content.
The main focus of the season was on Steggles' Women In League activation which saw them give up their front of jersey sponsorship for players to put the names of influential females in their lives. With strong PR and club promotion, Greenroom developed the amplification strategy and a cutting edge digital platform for supporters to create their own custom jersey to share with their own influential female in their lives.
Women In League Jersey Takeover:
With one of the biggest activations undertaken by a partner in Australian sport in 2017, Greenroom was on hand to reach over 821,000 individuals with 17 pieces of video content and an engaging digital competition where supporters could win their own customised jersey through our bespoke Jersey Builder platform.
Over 20% of supporters reached by the campaign actively engaged with the activity over both Steggles and the Roosters platforms, helping gain significant organic reach for the promotion. An automated communication strategy was put in place to support the campaign and drive more content consumption from the database built throughout the season, allowing us to track the behaviour across Steggles' digital assets.
The end result seeing 14,705 customised jerseys created throughout the campaign period, with significant organic engagement through incentivised sharing functionality via email and social channels.
Ongoing Strategy
From the development of a significant database over the season, Steggles is now in a position to refine the message and continue to build on their positive 2017 season by providing more value to fans by sending them content based on their preferences. Whether it is more information on the Steggles Charity Nest they have donated to, footage from the Steggles Family Room they attended or recipes to enjoy at the game – Greenroom have now developed a long term, scalable activation strategy for Steggles.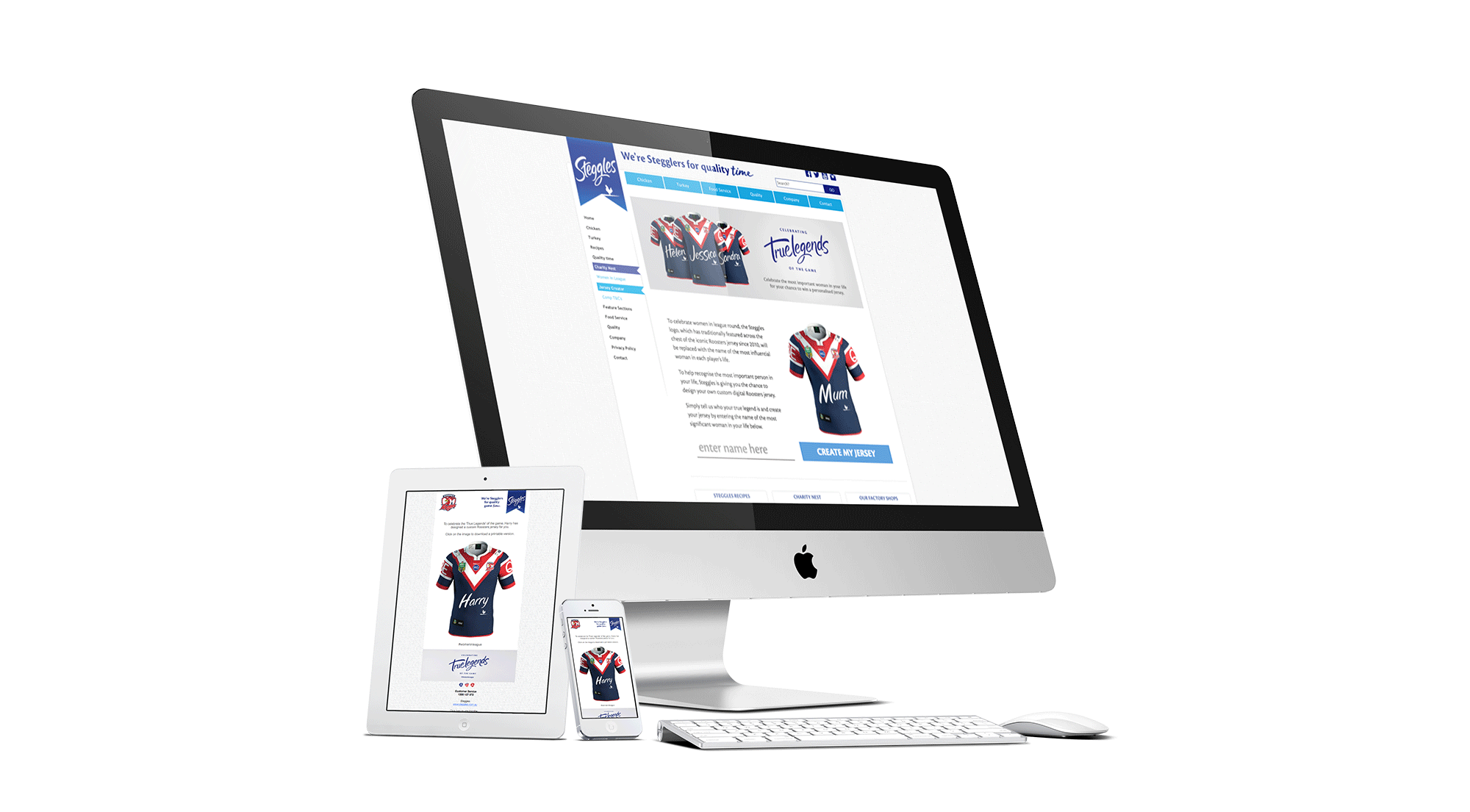 Delivered on time and under budget, Greenroom developed a platform that provided Steggles with peace of mind by including a sophisticated 'Crisis management' system to avoid any PR nightmares that come with allowing fans to customise jerseys