Norfolk Island has seen a sharp increase in the effectiveness of its digital campaigns

The Project
Facing strong competition from other tourist destinations, Norfolk Island Tourism had clear objectives to build brand awareness and engagement.
With a strong focus on the Australian market, the tourism board had a content series produced, centred around the island's colourful personalities.
However, the campaign lacked a coherent strategy to amplify the content to a wider audience.
Greenroom proposed to implement a digital amplification strategy to maximise Norfolk Island's return on investment, increasing the reach and engagement of its campaigns.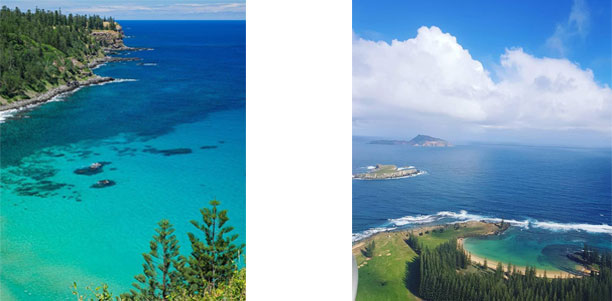 The Solution
Greenroom put together a fully managed digital activation concept, targeting specific individuals with relevant content.
The entire strategy was designed to drive awareness, engagement and ultimately bookings to Norfolk Island.
By aligning the digital amplification strategy with a data capture promotion, Greenroom was able to leverage existing content to achieve better results, creating a greater understanding of the target audience.
This approach has now been replicated across Norfolk Island's digital strategy.
By continuing to use multiple digital touch-points and promotions, the tourism board has been able to grow its database, while easily managing communications on a one-to-one basis.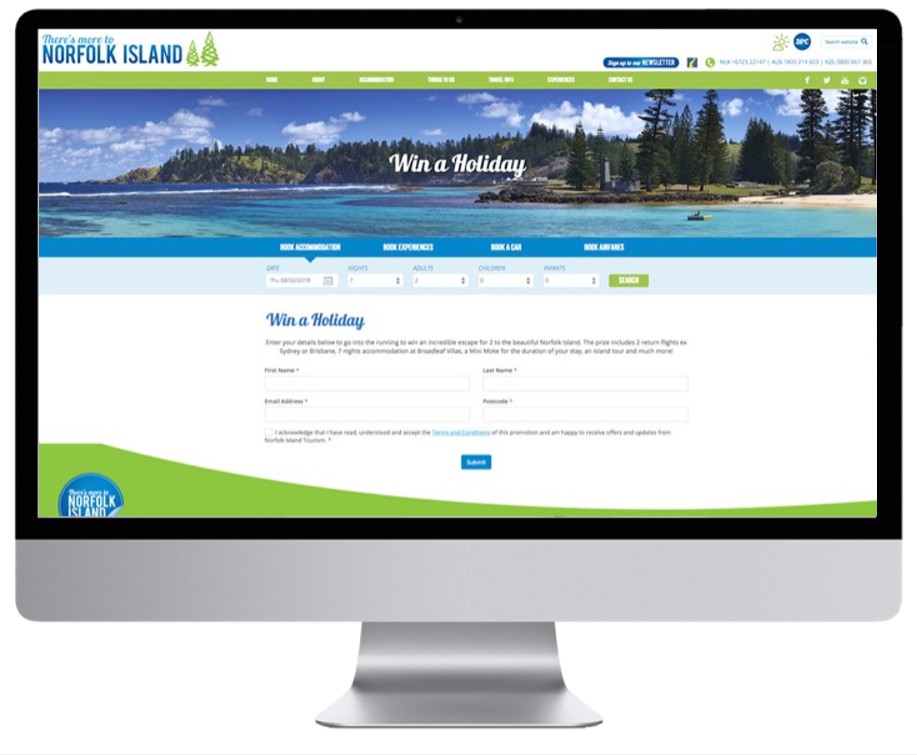 The Results
Since engaging Greenroom, Norfolk Island has seen a sharp increase in the effectiveness of its digital campaigns.
Norfolk Island Tourism now has a greater understanding of its audience than ever before, with nearly 17,000 profiled leads generated across two promotions.
During these promotions, total website traffic was up to 14 times higher than previous periods.
Web traffic referred from Facebook alone during the promotions saw a staggering 2,583% increase, underlining the effectiveness of a calculated, targeted approach.
Thanks to a bespoke lead nurture strategy from Greenroom, Norfolk Island is now able to track bookings through promotions, ensuring a tangible return on investment.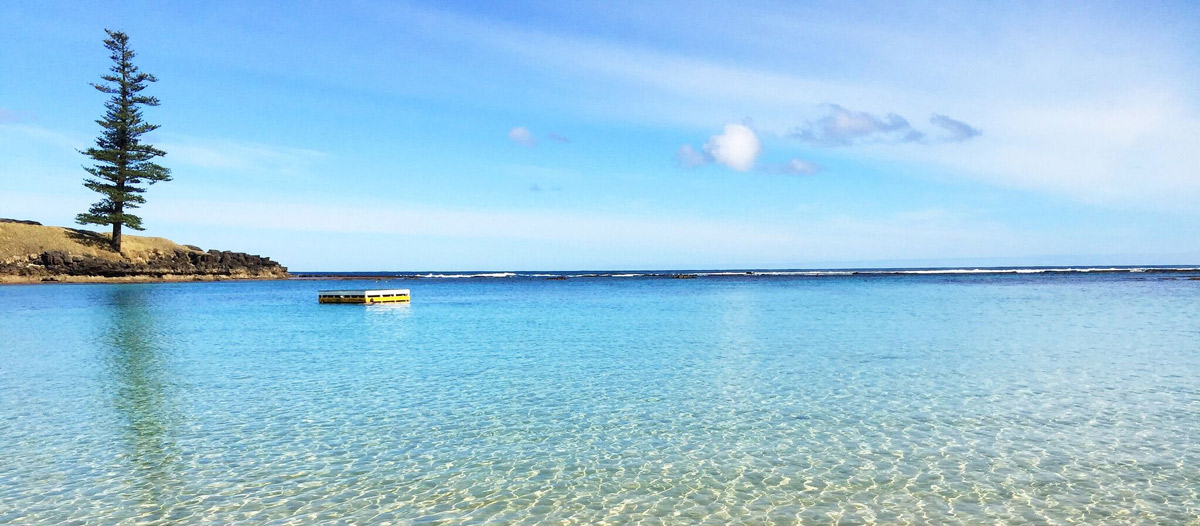 Norfolk Island Tourism now has a greater understanding of its audience than ever before