We now generate a $8.97 return from every $1 invested.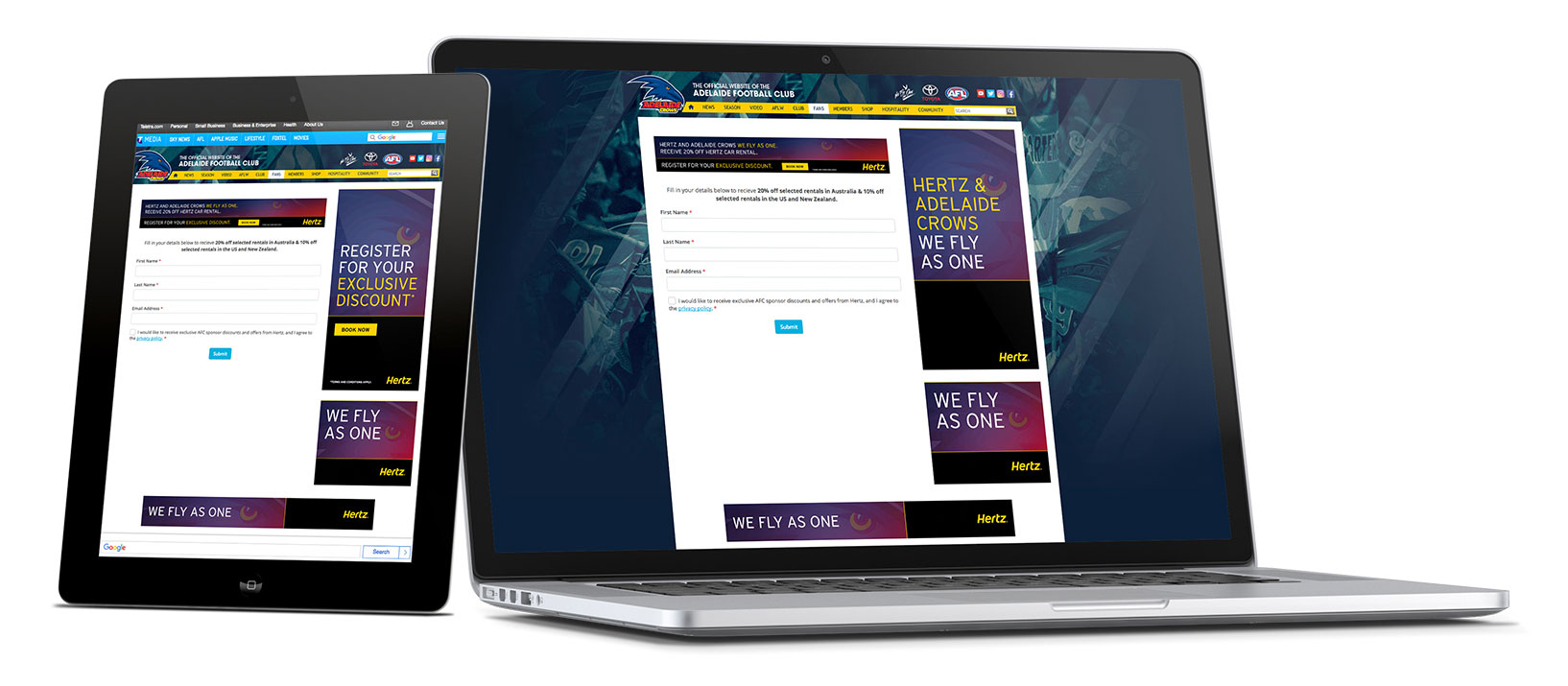 The Challenge
With multiple partnerships across the AFL and NRL, Hertz needed to find an effective way to generate direct commercial results from their sponsorships. 
Hertz had a strong offer, but due to an ineffective activation strategy, were not converting supporters into customers.
Hertz needed to find a new way to engage supporters to generate a better commercial result from their partnerships.
The Solution
Greenroom implemented a revised strategy and restructured their digital entitlements to with the objective of building a database of engaged supporters.
Supporter data was then used to target supporters with offers, at key times of the year through our marketing automation service.
This solution has now been implemented across all AFL and NRL partnerships.
1. Activations focused on data capture.
2. Build profiles on supporters.
3. Communicate to database at key times.
4. Accurately attribute sales to partnerships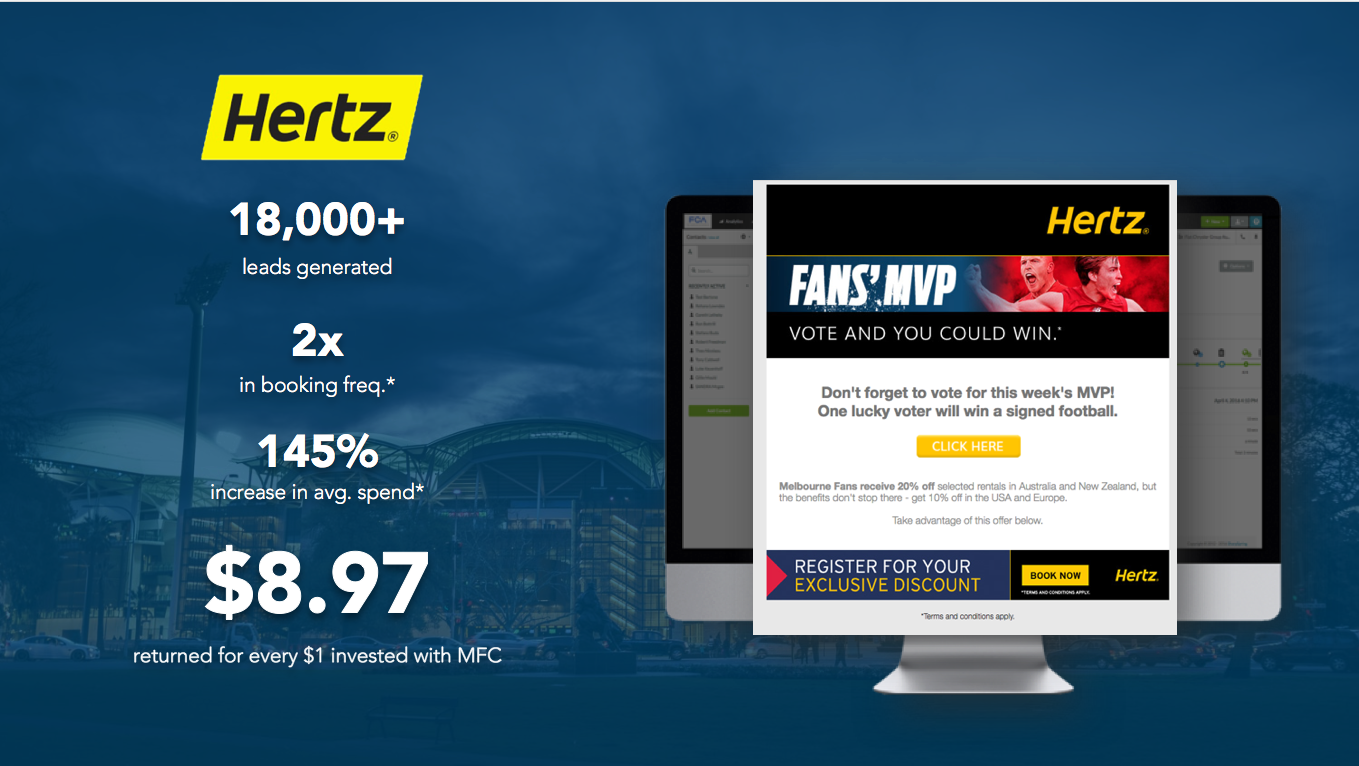 Greenroom have provided us with a truly scalable and accountable activation strategy