15,000 unique entries generated from just a $1,900 media spend

The Challenge
TaylorMade was set to tee off with a new golf ball launch, looking to increase its market share in a field dominated by Callaway and Titleist. 
In order to promote its revolutionary new ball and target competitor users, TaylorMade wanted to run a campaign to create excitement and build a database of prospects for the launch.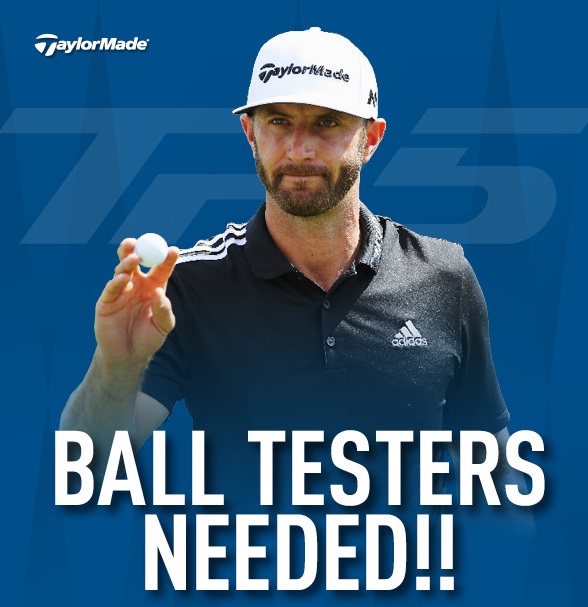 The Solution
With the assistance of Greenroom Digital, an exciting data capture competition was devised to find 100 'Official Ball Testers'.
These lucky winners would be the first to try the new TaylorMade ball and give feedback on their experience.
Using multiple touch points (social, email audiences, ambassadors) the campaign reached a significant audience, including many users of competitor products, driving a high number of entries for the competition.
Thanks to the use of a dedicated marketing automation platform, Greenroom could then use entrants' data to track behaviour, creating an optimum lead nurture strategy.
Follow up communications were used to continue to promote the new TaylorMade ball, driving more conversions than conventional methods.

The Results
The competition was a resounding success, with more than 15,000 unique entries generated from just a $1,900 media spend.
Having a targeted social media strategy helped to significantly drive these figures, with a Facebook post reach of 238,000 and a share ratio of more than 16%.
Web tracking of leads also identified important information on golf ball preference, helping to tailor targeted communications.
With an open rate of more than 68%, the emails sent to this new database performed well above average, indicating a strong base of prospects for TaylorMade's new ball.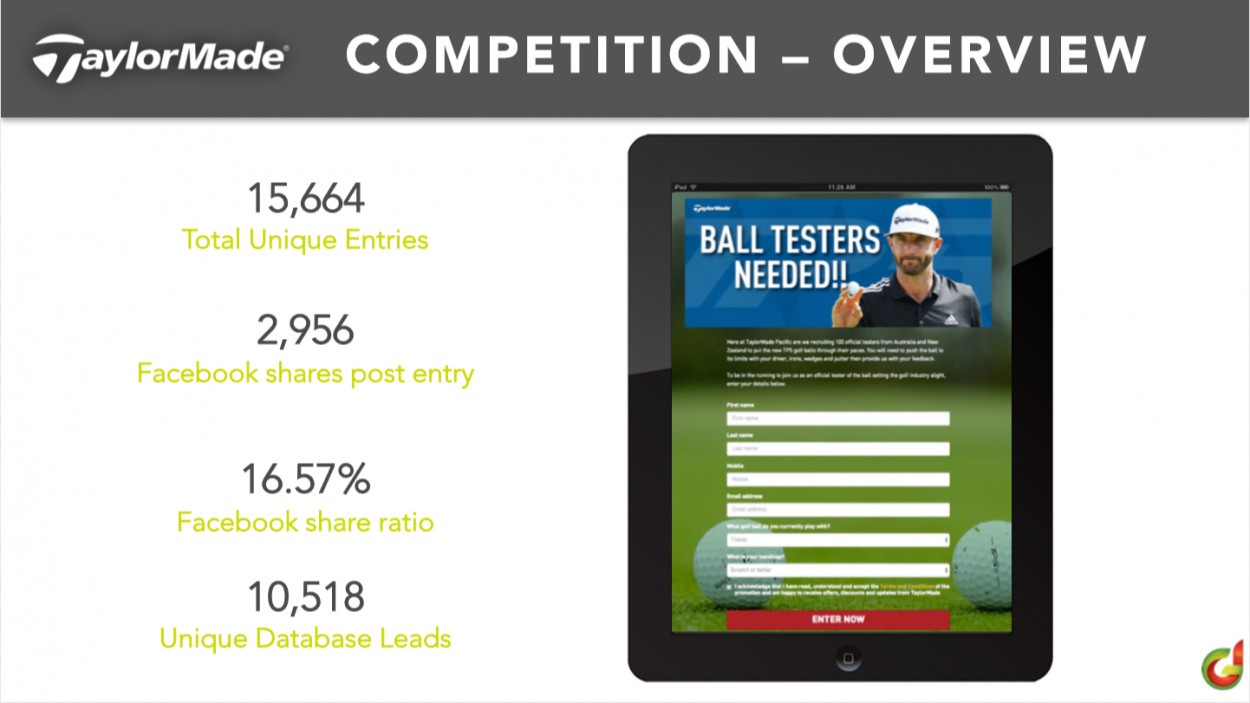 Driving more conversions than conventional methods