Through Greenroom Digital's streamlined and effective data capture strategy, 28.3% of all people that purchased tickets entered the promotion, totalling around 20,000 people
The Challenge
It's one of the blue-ribbon events on the calendar, the Royal Melbourne Show. 
As the official ticketing partner for the Show, Australian Unity was keen to capitalise on its access to a large audience of show-goers.
With the view to driving commercial returns and building valuable long-term, ongoing relationships with show patrons, Australian Unity turned to the team at Greenroom to find the right strategical fit.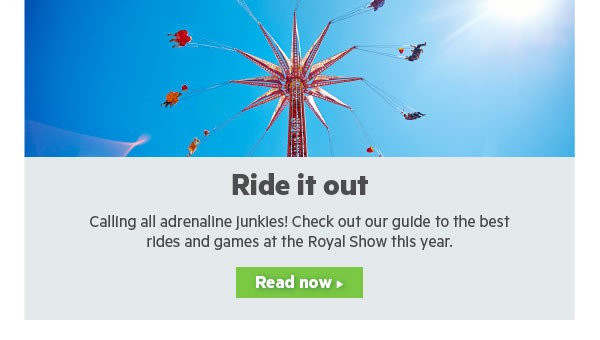 The Solution
Greenroom identified the potential an effective lead nurture strategy could have, using data capture to profile and target genuine prospects.
All ticket purchasers for the Royal Melbourne Show were offered the chance to win $10,000 through a promotion managed and implemented by Greenroom.
Due to the automation and pre-population of the promotion entry form, barriers for entry were greatly reduced, prompting more people to participate in the promotion.
By integrating the promotion form with SharpSpring's marketing automation platform, Australian Unity was able to track in real time the behaviour of all leads collected.
To drive more leads back to Australian Unity's website, Greenroom implemented a four-part content lead nurture strategy, using emails to talk about events at the Show as a conduit to increasing web traffic.
Any lead that engaged with the email content or website was also now instantly identifiable by our system, with Australian Unity being able to gauge the likelihood of a prospect making a purchase.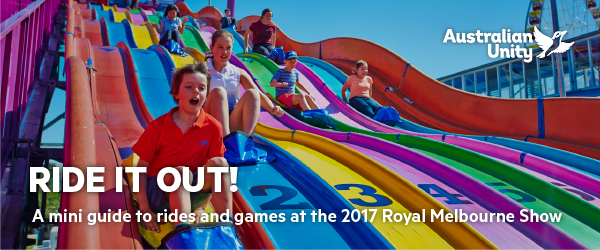 The Results
Through Greenroom Digital's streamlined and effective data capture strategy, 28.3% of all people that purchased tickets entered the promotion, totalling around 20,000 people.
Each of these leads opted in to Australian Unity communication & was tracked across their platforms.
To date, 687 leads have engaged with Australian Unity's platforms, with 125 looking at health insurance products, triggering calls from the company's sales team.
Consequently, Australian Unity is keen to replicate this strategy across a number of its partnerships.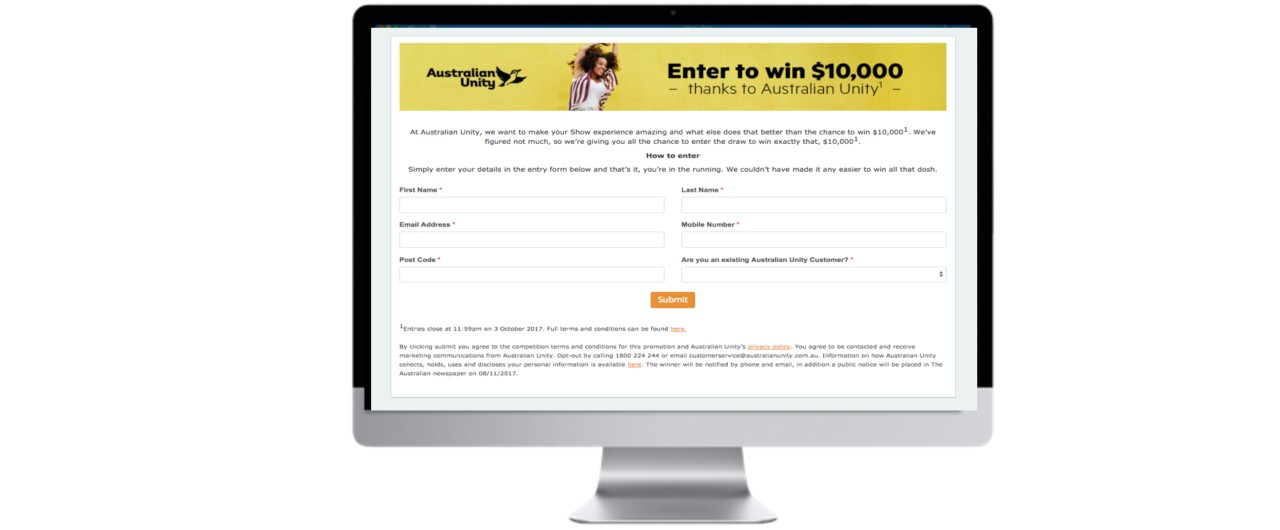 Australian Unity is able to track in real time the behaviour of all leads collected